Why Your Church Needs to Use Text Messaging to Engage Members and Reach New Visitors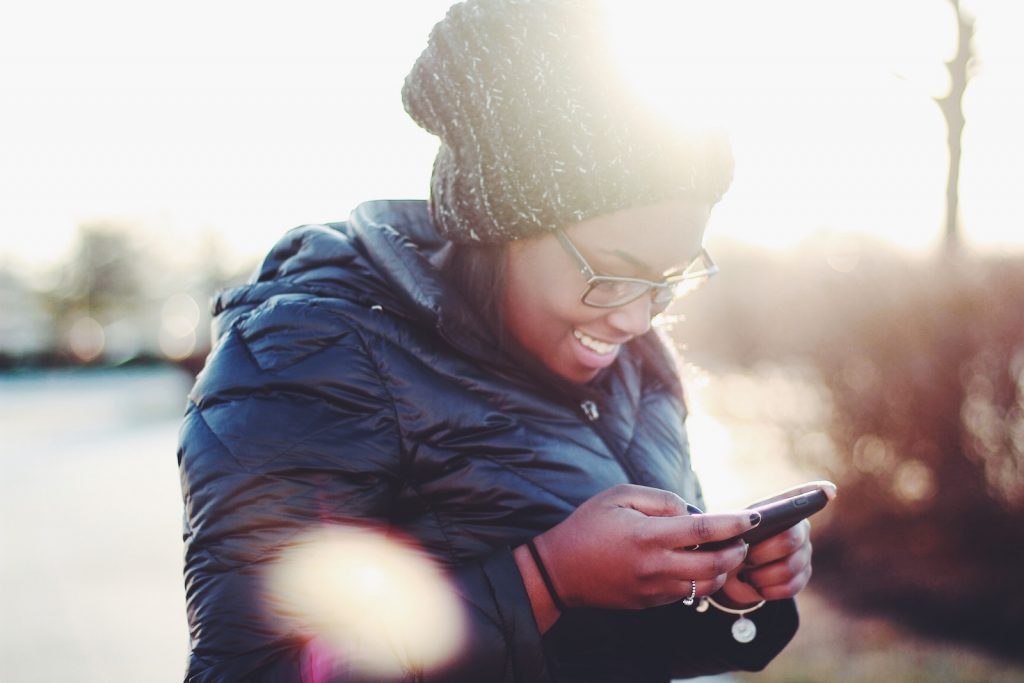 Have you ever gone to a website that has asked you to sign up with your email in exchange for a free resource?
Of course, you have. Between pop-ups and newsletters and retail stores — everyone wants your email address.
Have you thought about why that is?
It's because the ability to communicate directly to a person is extremely valuable in business and sales.
You know what else it's extremely valuable for? Ministry!
If anything, it's the fundamental most import thing in ministry — not your email address — but the ability to connect with people.
Communication may take on many forms — preaching, small groups, video sermons, books, blogs — but the common thread is that without the ability to communicate to individuals ministry is pointless.
Communication continues to take on different forms as technology advances. And one of the most widely used forms of communication today is text messaging.
Love it or hate it, it's huge. In fact, 90% of text messages are read within 3 minutes. That's crazy. And that's a massive opportunity!
Not to mention the fact that it's way more effective than email, which has a measly 15-25% chance of even being opened!
I think it's safe to say that we need to pay more attention to text messaging!
Text In Church
That's where Text In Church comes in.
Text In Church is a service that we've recently started including in our church website design and strategies. It uses text messaging to connect with website visitors even before they've ever attended one of your church services.
One of its best features is its ease of set up. It's preloaded with several templates, perfect for various uses for churches.
One of these preloaded automated templates in Text In Church is called "Plan a Visit". And essentially it works like this:
Someone visits your website or landing page where they have an option to "Plan a Visit" to your church
By clicking on the Plan a Visit button, they open a form where they submit basic contact information (name, email, mobile phone number) in order to plan their visit.
The Text In Church application automatically sends a text message to the person, thanking them for planning a visit and letting them know that you're looking forward to seeing them.
The system then follows up the next day with an email that includes helpful information for the person's visit to your church. You can customize for your own church — but you'd likely include details like the service time and location, where to park, etc.
The day before your service (usually a Saturday), a friendly reminder text message automatically goes out, letting them know that you're excited to see them tomorrow at the service. And if they have any questions, they can feel free to simply reply to the message and ask.
The morning of the service, one last text message goes out as a friendly reminder of the upcoming service.
Why It works
We saw a 100% increase in 2nd visits at a church we recently set up with Text in Church. It literally saw results in 3 days after launch.
One of the big factors I attribute to that is another one of Text In Church's preloaded templates, called "1st Time Visitor Follow Up", which walks through a six-week schedule of messages and followups with new visitors.
Simply put, it connects churches with new visitors and existing members in a personal, friendly and casual way, that other communication tools are not able to.
Other Uses for Text In Church
Text In Church also works as a fantastic way to connect with existing members. You can engage with members with 2-way messaging and schedule messages to be sent out to different groups.
For example, you could have a message that goes out to Small Group attendees each week letting them known that we're looking forward to meeting this week. Or keep in touch with youth and young adult ministries and let them know of upcoming events.
While it's fairly simple to set up Text In Church and their customer support is very responsive, it's still not a magic wand that will fix poor website design and planning. In order to take full advantage of the service, it's important that your website is designed to funnel website visitors towards the call to action to Plan a Visit. In an upcoming post, I'll go over different things that make up a good landing page that converts traffic into planned visits.
Until then, if you'd like to talk to someone in a little bit more detail about your website and other church digital solutions – we'd love to help. Schedule a Free Strategy Call with us so we can start working on ways to take your website to the next level.